How to buy Bitcoin? 6 steps from registration to the first bitcoin in your wallet.
In this tutorial I will explain to you what Bitcoin is, answer the question of how to buy Bitcoin, guide you through the cryptocurrency exchange and walk with you step by step - from registering on the first cryptocurrency market to transferring to your own wallet.
Why should you start with Bitcoin?
Do you know the story of Laszlo Hanyecz? This is probably the most controversial story from the world of Bitcoin. The man in question paid for a pizza in 2010. It all sounds pretty ordinary, except for the fact that he did it with 10,000 Bitcoins! Laszlo didn't think he had overpaid - he even questioned whether the amount was too low. Why did he care so much about the transaction? He wanted to prove that Bitcoin was a legitimate currency. Today, Laszlo would have bought 111,715,178.95 Hawaiian averages. Almost one hundred and twelve million Italian pancakes!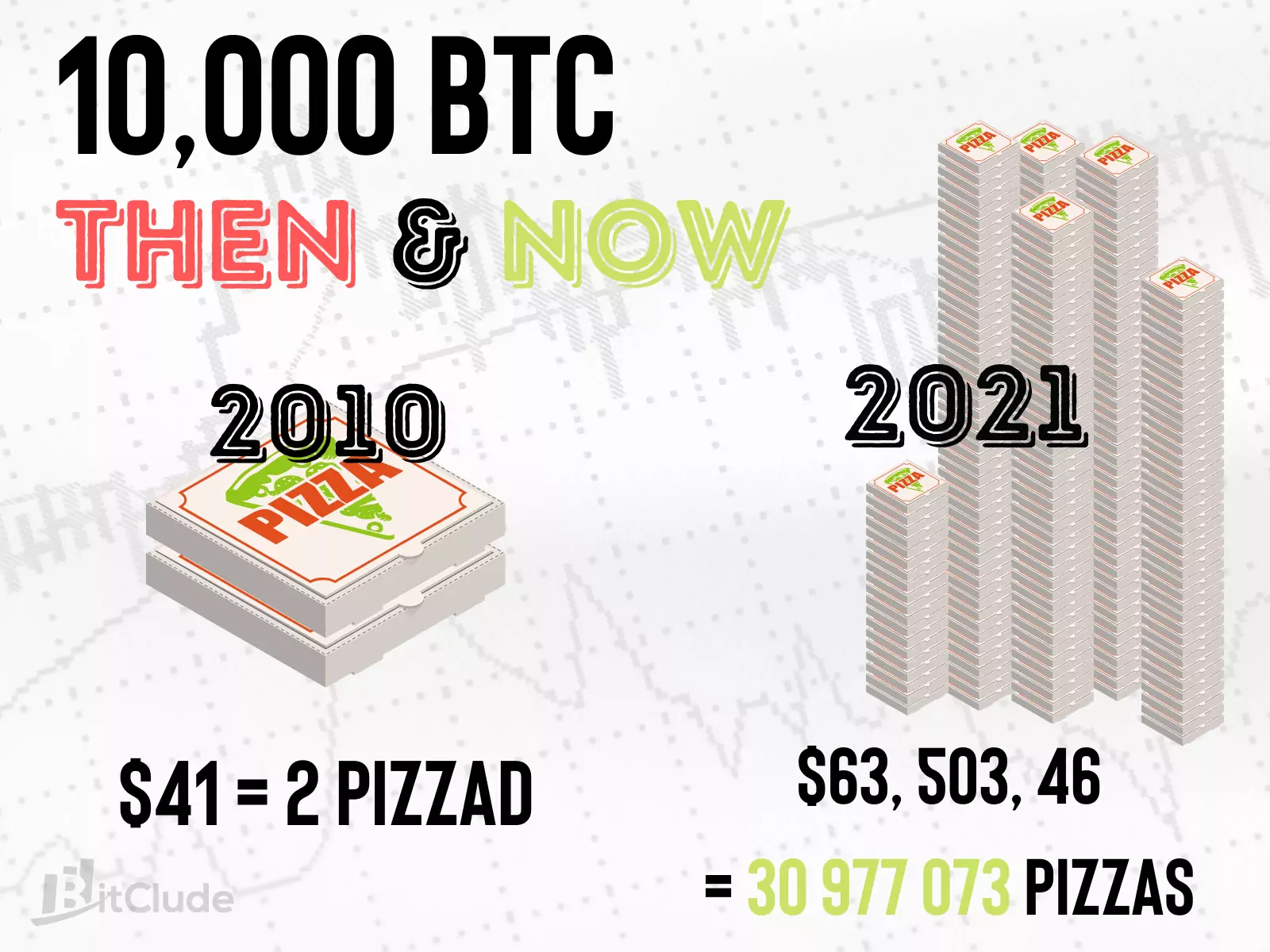 Bitcoin is the most popular currency in the cryptocurrency market. It is accepted by exchanges around the world and the most wallets have been created for it. Blockchain technology, which is being adopted by more and more developers, is also the most popular technology from the cryptocurrency world.
The beginning of Bitcoin dates back to 2008, it was then that Satoshi Nakamoto created the first cryptocurrency. The name can be a pseudonym for a man, as well as a term for a group of determined programmers.
Unlike banking systems (which have frequent interruptions, even in the online world), you can always perform a transaction in BTC. The range of places accepting payments in Bitcoin will soon also cease to be a problem. More and more companies and individuals are making their wallet addresses available to which you can send donations and fees.
Why this certainty?
Bitcoin has been online since 9 January 2009. Throughout its existence, the network has only gone offline 2 times - in 2010 (for 8 hours and 27 minutes), and in 2013 (for 6 hours and 20 minutes). With just two critical events (over 12 years), BTC has been with us for 99.9862% of its existence.
Recall in your mind the last time your bank informed you of a technical interruption. I bet you can even remember what the weather was like - on that not-too-distant day. And now try to recreate in your memory the day, any detail, when Bitcoin had a technical break, a whole 2950 days ago (as of April 7, 2021).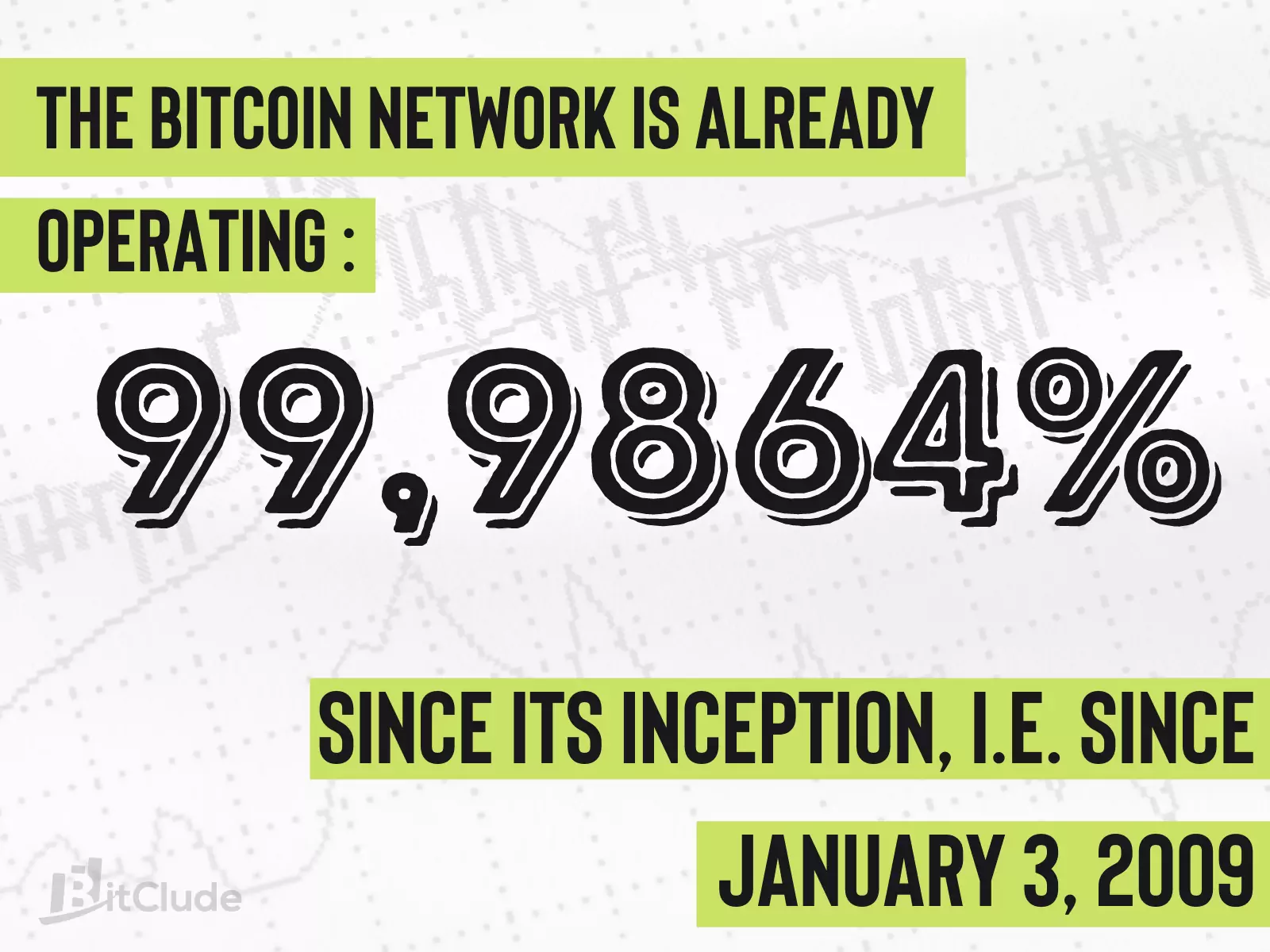 That's not the only reason to buy Bitcoin!
There may be more reasons than daily transactions in BTC (~300,000!), so in the interest of your time, I'll just give you a few:
Bitcoin is anonymous - paradoxically, all information about cryptocurrency transactions is public, but on the other hand, no personal information appears at any stage. The security and comfort of anonymity is provided by hiding transaction data in the form of a text string. Information such as address, public and private key are encrypted.
Decentralization - Bitcoin is created by a huge community, in which you can find miners (providing huge computing power to verify transactions - digging cryptocurrencies), but also owners of the currency. Thanks to the Blockchain system, a combination of mathematics and cryptography, cryptocurrencies are completely free from governments, regulators and lobbyists.
Convenience of use - international transfers take a lot of time - they can often also be cumbersome. Bitcoin knows no borders, it is not nationalized. Transfers to the end of the world do not cause it any problems. Why not fund your cryptocurrency wallet instead of your bank account?
You can buy a new Tesla with Bitcoin! - Yes! Do not regulate the receiver - from March 24, 2021, you can legally buy a car with cryptocurrencies. However, before the transaction, we recommend you check the current bitcoin exchange rate and properly fund your wallet!
Cryptocurrencies can be a better investment than a deposit in the bank - we live in a very chaotic world. We are living in a very chaotic world. At every turn we can hear about inflation, interest rate reductions or new financial crises. The most important thing is not to lose your head - the world creates many new and safe opportunities. One of them - Bitcoin, is not only a method of payment, it can also be used as a store of value - analogous to gold. Looking at the exchange rate in a broad perspective, the price of BTC keeps pushing upwards - despite temporary stumbles. The upward trend is likely to continue, which is why investing in cryptocurrencies may prove more profitable than a bank deposit.
A cryptocurrencywallet can even be a piece of paper - This is no joke. The data needed for cryptocurrency transactions can be stored on a physical medium, such as a piece of paper, or dedicated metal cards (the size of payment cards). Some prefer a leather wallet, others a fabric one - how about a piece of paper? One of the great advantages of such a solution, is that with just a piece of paper, you have access to your funds - all you need is a device with internet access and you can process the transaction!
Even the best system is not perfect, remember bitcoin also has flaws:
Theworld of cryptocurrencies is irreversible - unfortunately, an ordered transaction cannot be cancelled and currencies sent to the wrong address will not return to your wallet. Therefore, before you enter the private key with which you will make a payment - check the boxes twice.
Stay safe - anonymity is a double-edged sword - you can hide your funds and transactions from institutions, but other users can do the same. Remember to carefully secure your wallet and cryptocurrency exchange details - you will not get your funds back if they are stolen.
Transactions in Bitcoin are quite slow - Bitcoin is the forefather of all cryptocurrencies. It was the first online currency that we could buy on the online market and fund our wallets with. The speed of transactions is due to Bitcoin's complex and now somewhat outdated architecture. There are other cryptocurrencies that offer lightning fast transactions - but it's with Bitcoin that it's best to start!
Currencyfluctuations - Watching Bitcoin on the cryptocurrency market or on an external cryptocurrency site you will notice something strange - a currency that is worth over 200,000 PLN today cost less than 1 PLN back in 2010. The first gigantic growth was observed in 2017, BTC then reached a value of about 60,000 zlotys. Unfortunately, already at the beginning of the next year, bears appeared and the price fell. However, looking at the exchange rate in a broad perspective, there is an upward trend and increasing stability - cryptocurrency holders are maturing, and the motivation to buy Bitcoin has also changed.
Bitcoin is not immune to the calculations of quantum computers - but it is not the only one. As many as 25% of various cryptocurrencies are susceptible to this threat. Quantum computers are still a theoretical threat that we need not fear. There is also a huge chance that the security of transactions, the cryptocurrency market and BTC itself will not be compromised.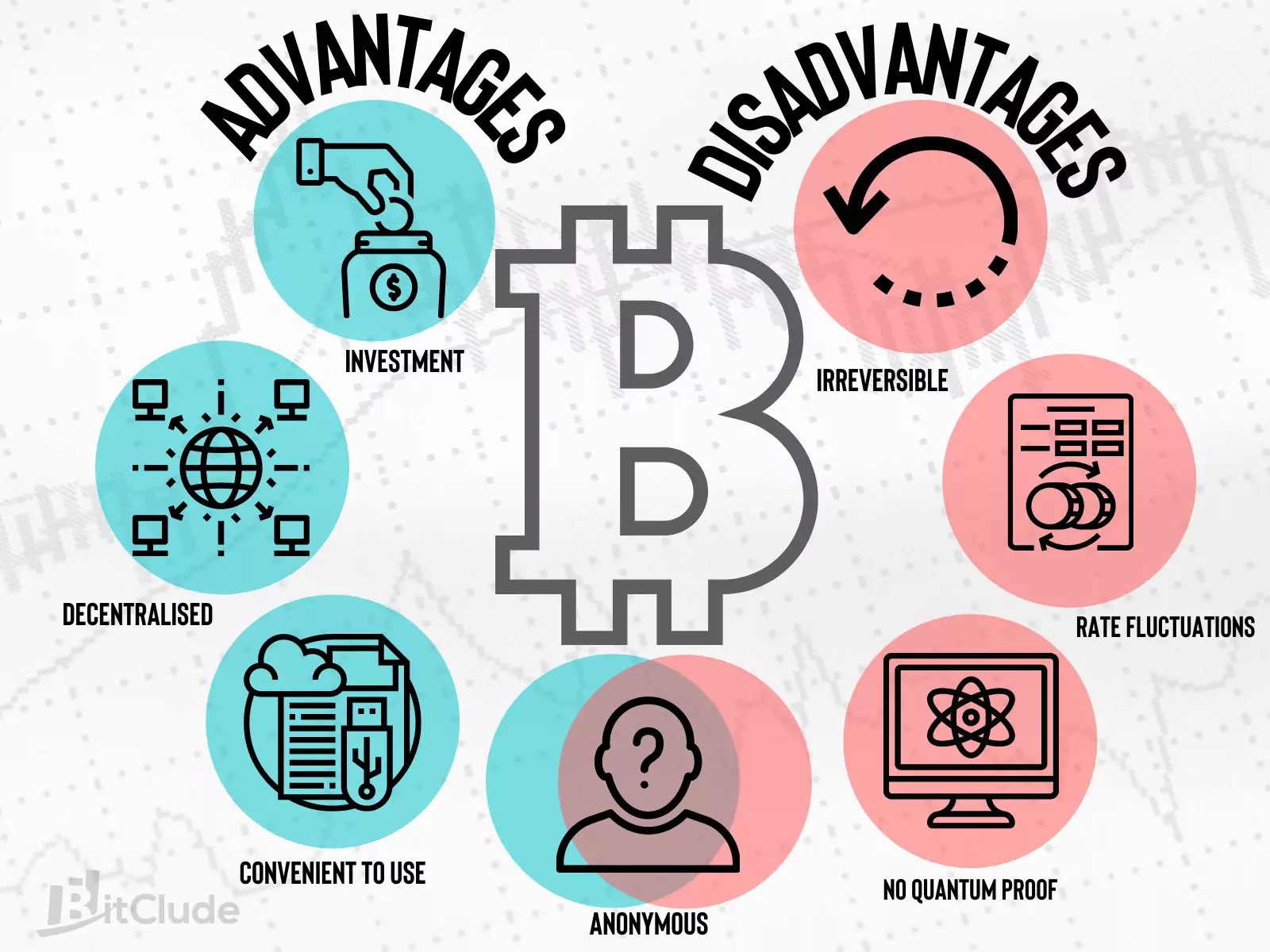 Where to buy cryptocurrencies?
Buying cryptocurrencies has never been easier. After all, there are a whole host of options to choose from, what to choose? Where can I buy bitcoin?
Let's start with what to look out for:
Check if the cryptocurrency exchange or bureau de change you have chosen is not a simple scam. We live in the 21st century. States have accepted the fact that cryptocurrencies exist. For the sake of their citizens, legislators are trying to entrench the world of online currency in law. For this reason, it is worth checking whether the platform you choose is licensed by the country in which it operates. Such an indicator in Poland is the fact that it has a license from the Polish Financial Supervision Authority. Do not tempt fate, do not buy any cryptocurrency from an unknown person - this way you will only expose your wallet to losses.
KYC? This is another indicator of whether a platform is reliable - and what is it? KYC (Know your customer) is a procedure that identifies users. It allows a secure collaboration between interested parties. This mechanism has come to the aid of anti-fraud and anti-terrorism services. Security procedures may scare or discourage many, but they reduce the risk of you being defrauded and your wallet being ripped off.
Pay attention to liquidity! Not every platform trades millions of dollars. If you are going to buy a Bitcoin for 500,000, first check if the platform can handle that amount. Before trading gargantuan sums of money in cryptocurrencies, it's a good idea to first contact the support of the exchange or bureau de change.
Check if the interface of the chosen platform is clear and easy to use - don't complicate your life with unintuitive solutions, choose the most convenient ones. You can create an account on many platforms and test whether a particular cryptocurrency exchange will suit you, but instead of multiple registrations I recommend you do some research.
Card, bank transfer or maybe blik? How will you send money to buy your first Bitcoin? Before you sign up for an account, be sure to check if the capabilities of the exchange or currency exchange meet your expectations!
Find out if the chosen platform has the cryptocurrencies you want. If you are looking for specific altcoins, before creating an account on a cryptocurrency exchange, check what cryptocurrencies it offers. If you don't have an aptitude yet, the most popular cryptocurrencies like Bitcoin, Litecoin or Ethereum will suffice to start your adventure.
Now finally tell me - what should I choose!
The easiest way for you to get started is at a cryptocurrency exchange with an intuitive interface. Exchange offices offer very fast registration, identity verification and exchange of funds. From this type of platform, you will very easily move your funds to an altcoin exchange or cryptocurrency wallet (e.g. Bitcoin Wallet). You will also have the opportunity to instantly convert your resources into traditional currencies (FIAT).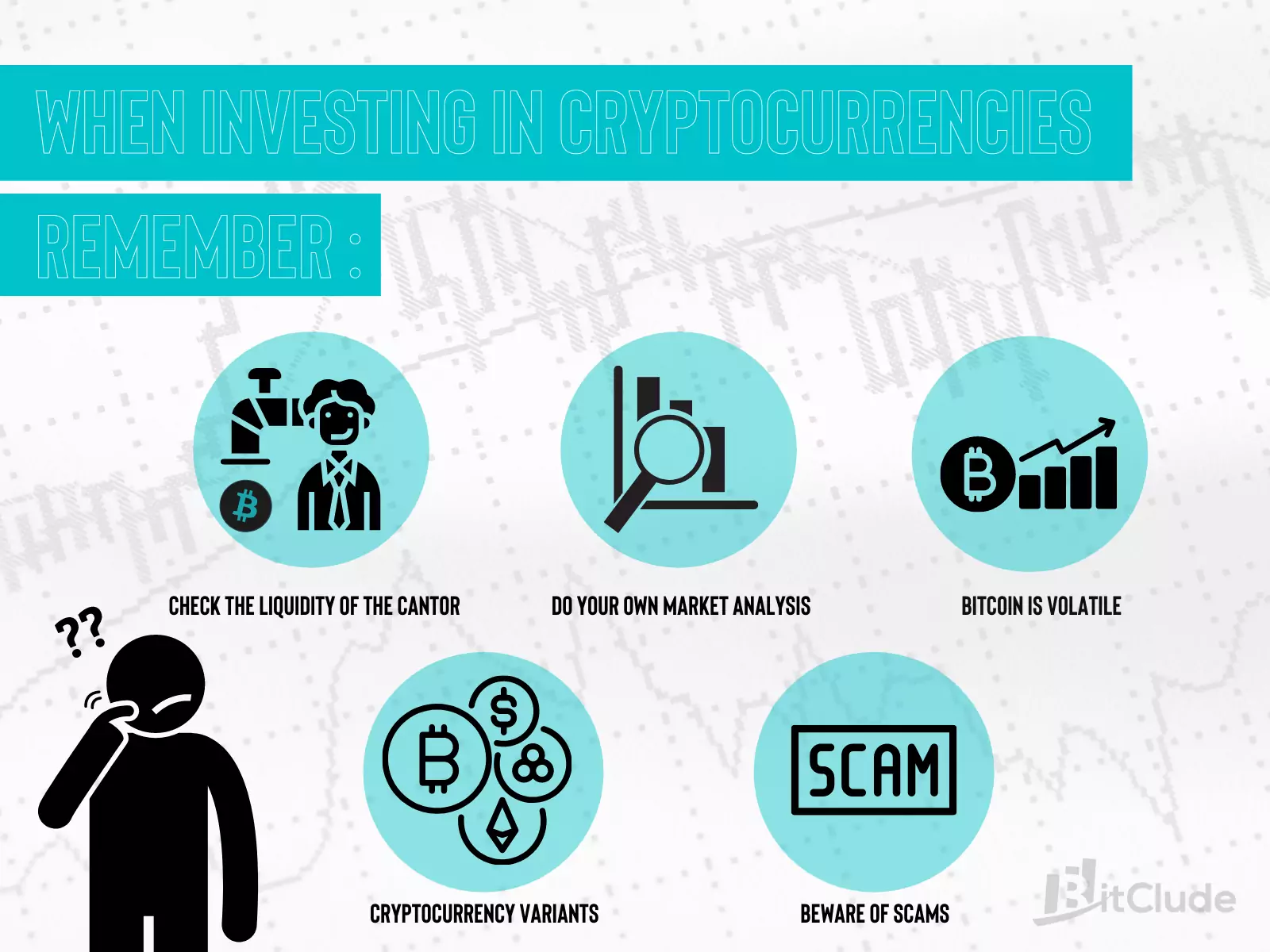 At the beginning of your adventure - I invite you to Egera.
Egera is a combination of an exchange and a cryptocurrency exchange. The interface of the site is very simple and intuitive, so here I can promise you that you will never feel lost.
Why should I trust this platform?
A licence from the Financial Supervision Authority does not get everyone - we succeeded in 2019. Since then, we have prided ourselves on achieving Small Payment Institution status. What does this mean for you? Full security of funds - we will not disappear with your money. We are also bound by specific regulations and procedures - all for the sake of you and your currencies.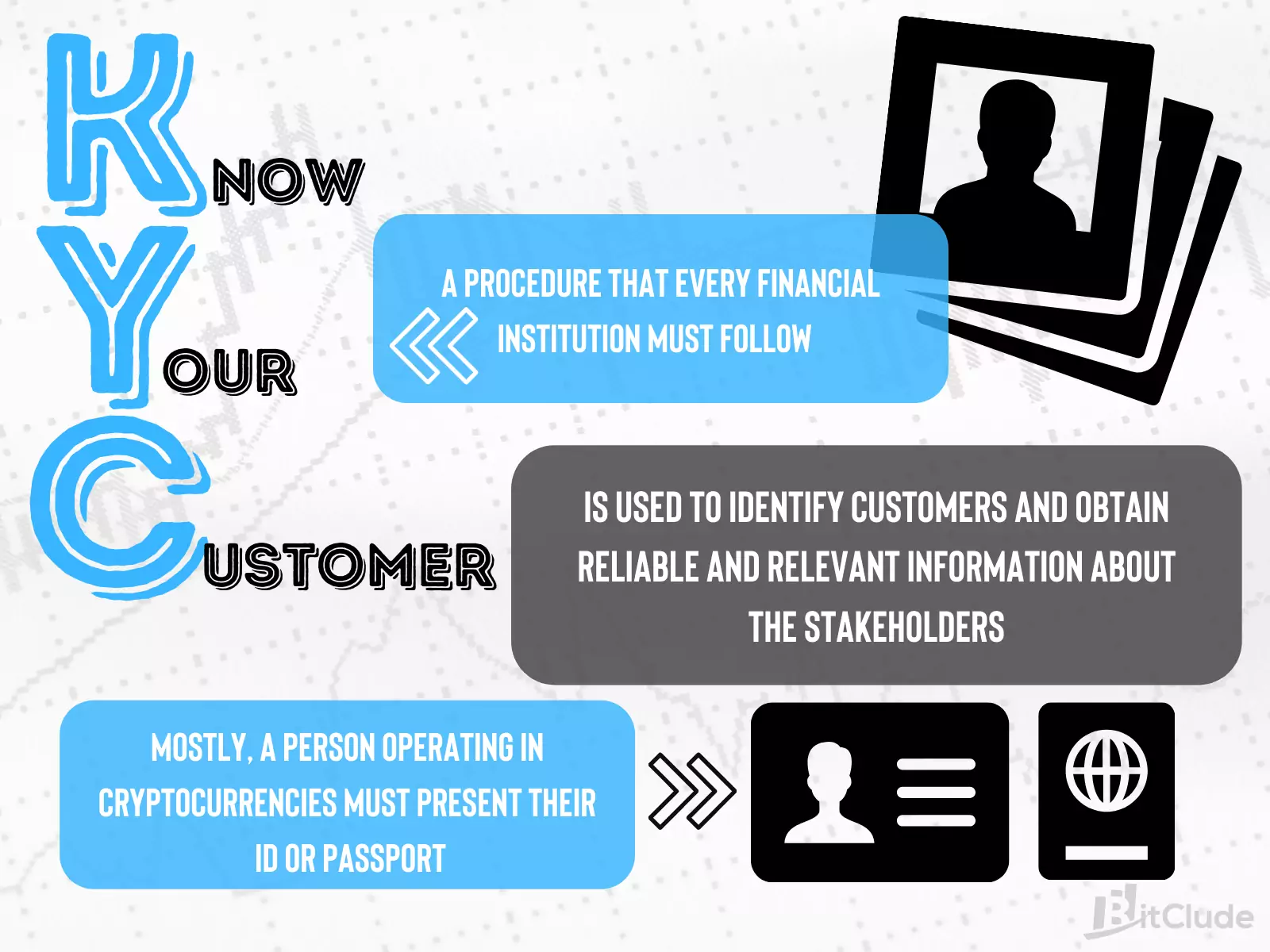 What else makes Egera stand out?
Identity verification in 60 seconds,
Responsive support department,
Caring security department,
Express transfers,
ATM withdrawal facility,
Thriving development,
Philosophy of decentralised and free cryptocurrencies at heart.
Are you ready to start your adventure? You are just a few steps away from your first Bitcoin on your cryptocurrency wallet.
How do I buy Bitcoin? How do I create an account with Egera? A step by step guide.
Step 1. Enter the Egera registration panel
I'm sure your hands have already reflexively entered all the necessary data.
At this stage of registration, the website only expects:
Name,
E-mail address,
New password.
Also choose the appropriate tax residence.
Tick all the consents yet and let's fly!
Step 2. Confirm e-mail address
A request to confirm your e-mail address has certainly already landed in your inbox.
Don't see it in your main mailbox? Take a look in your spam box.
If the address was correct - it has to be somewhere after all!
When verifying your address, don't go anywhere - immediately after clicking, the site will ask you for your phone number.
Step 3: Verification of the telephone number
Many people do not even blink! An SMS with the code for verification is already waiting in the SMS box.
Verify your number and log in again - it works just fine!
Step 4: Verify your identity
A tough law, but a law. We know that not everyone is in favour of KYC, but as a licensed organisation, we are obliged to the process.
You are just one step away from starting your adventure. You'll be able to buy Bitcoin in no time!
To verify your identity and activate your account, press activate at the top of the page.
I'm sure you see on your screen exactly what you see in the graphic above.
Choose the type of verification - are you opening a business or private account?
Fill in the boxes truthfully. Are you a politician? Do you have a legitimate source of income?
Now is enough:
Specify the source of income,
State the purpose of the account,
State your residential address.
You are proceeding to the final phase of identity confirmation.
Prepare your phone or webcam and your identity document (ID card or passport).
The site will ask you to grant access to the webcam, accept the request and proceed.
Select the country and document you wish to verify your identity with.
If you do not have document images on your device, you can complete the verification on your phone.
In the next window, choose how to proceed - you can choose a QR code (to scan with your phone), or an email with a link to continue.
I chose the QR option - this is what the code looks like to scan.
When you start verification on your phone, a page like the one opposite should load.
Allow the party access to the camera and take photos of your ID. The next step is to scan your face.
Make two circular head movements in front of the camera and move on. That's all it took to create an account at Egera!
Welcome aboard - to your first cryptocurrency marketplace - are you ready to buy bitcoin?
You are already a fully fledged user or user of a cryptocurrency exchange!
But before your bitcoin wallet, or altcoin cryptocurrency exchange, is funded with the first BTC, fund your account at Egera. Go to the deposit tab - it's located at the top of the page.
On the page you will find the data needed to make a transfer. The platform accepts fast Elixir payments and soon there will be other, even faster and more convenient payment methods!
Step 6 Last question - how do I buy Bitcoin?
Yes, it's that mythical moment after which you will become part of the crypto community. You are about to fund your cryptocurrency wallet.
Go to the Egera main panel. You can click here. In front of your eyes is a panel where you can buy Bitcoin.
Enter the amount you want to buy bitcoin for. Now press the Make Exchange button. All you have to do is confirm the transaction and...
Voila! Your bitcoin wallet on the cryptocurrency exchange has been enriched with a new cryptocurrency!
With a little help from the Egera exchange guide, you've created your first account on the exchange, bought your first cryptocurrency and funded your Bitcoin wallet for the first time!
What can I do with my cryptocurrencies? Transfer them to an external bitcoin wallet, or maybe to an altcoin exchange?
You are officially part of the cryptocurrency community! It is thanks to you that BTC and other cryptocurrencies can continue to grow.
If you want to delve more deeply into the topic, be sure to look around at cryptocurrency exchanges that offer altcoins. With Bitcoin in your wallet, you can take advantage of hundreds of cryptocurrency exchanges!
You can also hold your first BTC in your wallet and watch the world events unfold, sometimes just by studying the current cryptocurrency exchange rate. Sometimes there is no better investment than holding, or in cryptocurrency terminology - HODL.
Wallets and exchanges are not the only options. After all, bitcoin is used to perform transactions. You can use it to make purchases online. More and more people and organizations are launching transactions involving multiple currencies - including the Bitcoin in your wallet! For us, the most surprising was the ability to buy a Tesla car with Bitcoins.
Selling your cryptocurrency will be just as easy as buying it, but remember - sometimes it's better to wait for a return on your investment than to make panicked bitcoin sales at the currency exchange.
Thank you for buying your first cryptocurrency, we wish you luck on the exchange and we sincerely ask you - don't share your details anywhere - after all, your friends can create their own accounts and try buying bitcoin online themselves.